THE STORY
Lisa gets to meet all the residents of Hooterville. Most of them have gotten into Joe's betting pool to see how many days before Oliver and Lisa will move back to New York.

Oliver discovers how much of a con man Mr. Haney is as he is forced to buy back most of the items that were originally in the house (bathtub, bathroom and kitchen sink, stove, etc).

Eb, who was originally Mr. Haney's hired hand, tries desperately to get Mr. Douglas to hire him on, and eventually wins out after he helps Oliver install the plumbing, hook up the stove and "prime" the water pump.

After Lisa falls through a hole into the cellar, she calls it quits and says she's moving back to New York. She changes her mind, however, thanks to a somewhat exaggerated story by Mrs. Bradley about how she gave up her show business career in the big city to move out to Hooterville and open a hotel with her husband.

The show ends with Oliver gleefully carrying Lisa over the threshold only to be reminded that they have no bed.
THE PICTURES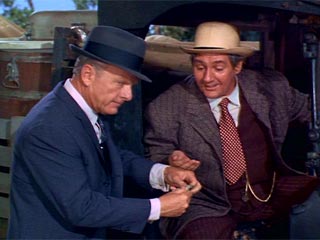 A typical "negotiation" between Mr. Douglas and Mr. Haney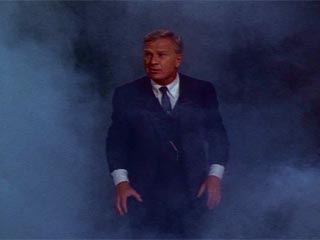 Oliver gets the stove working all by himself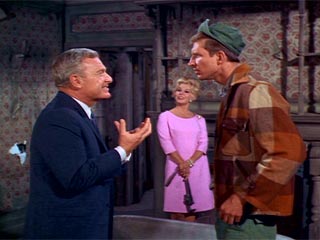 Eb tries to prove his worth so Mr. Douglas will hire him



TRIVIA
According to Lisa, Joe won the "How many days before the Douglas's move back to New York" pool, because he had the number one.

According to Sam Drucker, it wouldn't take Lisa more than five minutes to apply for electricity to be installed, however it would take eight months before it would actually be installed.

IMMEDIATELY after Oliver agrees to hire Eb, Eb comments, "Now about my vacation?"

The show business career in the big city, that Kate Bradley "gave up" to move with her husband was ticket taker at the Pixley Bijou.